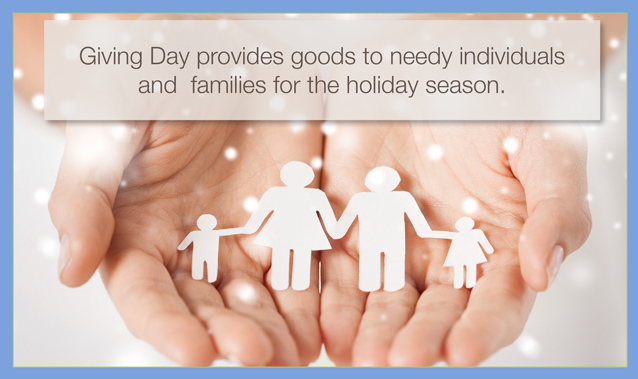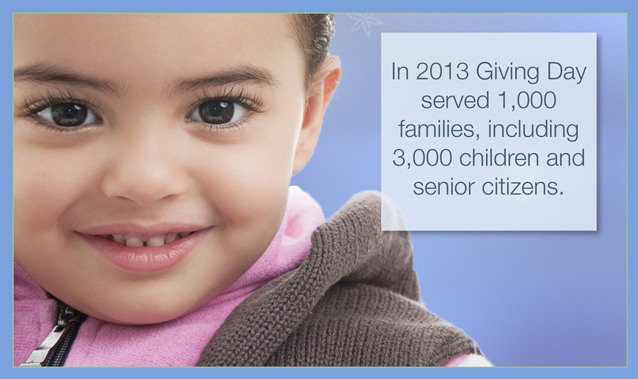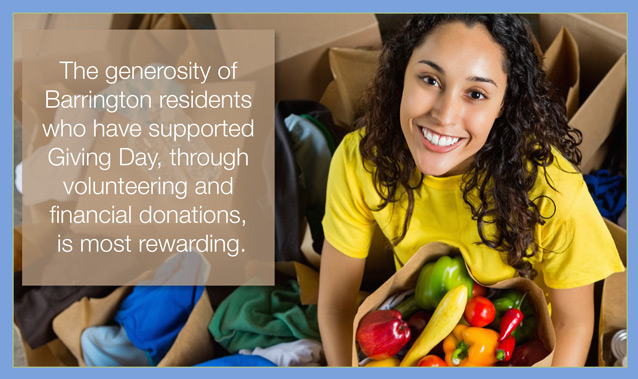 GIVING DAY NEWS
VOLUNTEERS NEEDED! Check your calendars and signup for none of the many opportunities and openings for Barrington Giving Day 2015. … Continue reading →
UPCOMING EVENTS
Donations and volunteers are the mainstay of Barrington Giving Day; we could not provide the service we do without both.
Giving Day is fast approaching and we need volunteers to help sort coats, boots, snow pants. Please give us some of your time. There are 2 hours shifts available and every slot that gets filled is a boost to the program! You can sign up here for one or more shifts.
We also need cash donations for food is needed. Giving Day purchases turkeys and others staples so families can have a warm and filling meal for the holidays. Please consider a cash donation this year. Your dollars go very far. You can donate here.